IMMORTAL DESIRES IS LIVE!

We brought the heat on this one!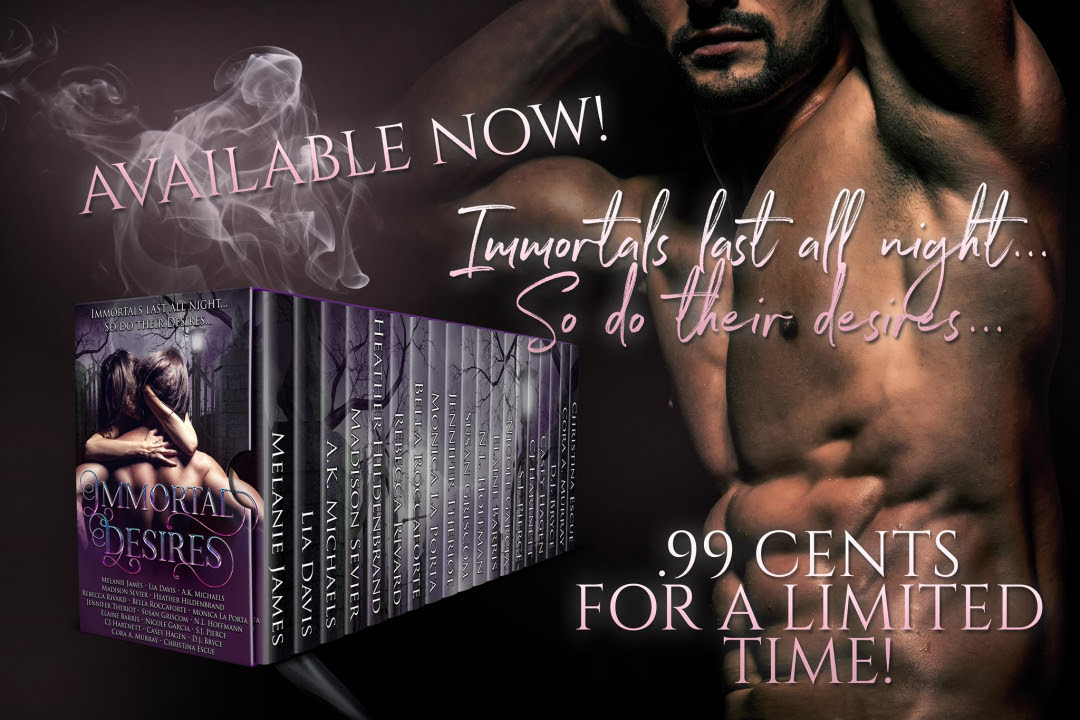 Grab your copy and help knock out Cancer!
All proceeds go to the American Cancer Society!
Don't miss out on this special release day price of only 99 cents. The price goes up in about a week.
Immortals last all night…
So do their desires…
Dive into this wickedly sexy boxed set, packed with thrilling and steamy romances from some of your favorite New York Times, USA Today, and Amazon Bestsellers.
We've brought the heat with paranormal bad boys who will leave you begging for more. If you love vampires, dragons, shifters, ghosts, and other hotties that go bump in the night, this is a limited time charity boxed set you don't want to miss out on!
Melanie Jame, Lia Davis,
A.K. Michaels, Madison Sevier, Heather Hildenbrand, Rebecca Rivard, Bella Roccaforte, Monica La Porta, Jennifer Theriot, Susan Griscom, N.L. Hoffman, Nicole Garcia, S.J. Pierce, CJ Hartnett, Casey Hagen, D.J. Bryce, Cora A. Murray, Christina Escue, and Elaine Barris.
ENJOY!!